Our 0.8mil Slitted Row Cover low tunnels are great for getting a jump start on your growing season!
They are constructed by installing 6-foot wide sheets of the slitted plastic over wire hoops that are spaced about 4-5 feet apart. The cover is pulled taut over the hoops, and the edges of the cover are secured with soil.
Generally, the cover is left over the plants for 3-4 weeks. The slits provide daytime ventilation, eliminating the need for manual venting.
Low tunnels are frequently used in conjunction with black plastic mulch for weed control and enhanced soil warming. Frost protection of 2° to 4° F is afforded by the cover, but the biggest benefit is growth enhancement provided by increased solar heating.
If ambient temperatures are above 90° F, daytime temperatures might be excessive under the cover. Under those conditions, partial removal of the cover may be necessary.
Slitted Row Cover features two rows of slits, roughly 4.5" long spaced every 1.5".
SKU:70038KBR-1EA
Regular price
$0.00 USD
Sale price
$87.95 USD
Unit price
per
Sale
Sold out
Share
View full details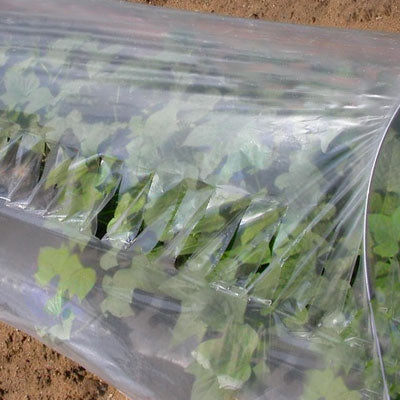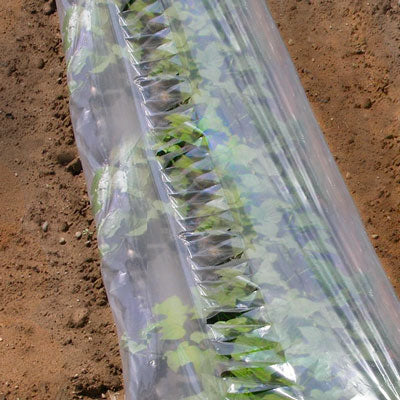 ""